Hand in Hand Foundation, Hungary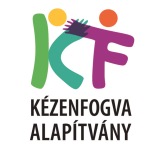 Hand in Hand Foundation has been working for the creation of a community in which people with disabilities can live with dignity since its foundation in 1993. Our work has always been centered on the needs of people with disabilities, whom we try to reach in their own environment, both directly & indirectly, in all phases of their lives. As a result of such complex meaning of walking Hand in Hand, our tasks are also complex. Though our team is small, we are capable of reacting to challenges quickly. Our conviction that the social, professional & institutional structures can & must be changed makes us pioneers in the profession.
Social Care Training Ltd, United Kingdom

As its name suggests, SCT's particular area of expertise is training in social care, with a particular interest in disability (especially learning disability) issues, residential and domiciliary care and the provision of training and assessment systems for support staff. It operates with a small core staff of two directors, supported by a range of specialist training consultants selected and employed on a project by project basis, enabling the closest possible 'match' between the skills of those employees selected and the requirements of a particular project.
Fundatia Alpha Transilvana, Romania
http://www.alphatransilvana.ro/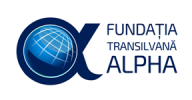 Alpha Transilvana Foundation is a charitable and humanitarian NGO without political, ethnic, racial, or religious affiliations. Its purpose is to provide social assistance to persons with physical and mental disabilities and other people in need. In 22 years of continuous activity, we have been through many phases. Step by step, we grew from a rather small charitable organization to a multifunctional service provider offering the following: recuperation and rehabilitation services for children with disabilities, support and orientation for professional integration, re-adaptation and re-education, and other general measures aimed at supporting people in their times of need. Mission statement: Working in and for the community, we are close to the real pulse of life. As an organization, we consider it to be our calling to be sensitive and to fill the thousands of needs of personal, family and community life, needs that due to their extraordinary diversity cannot be filled solely by laws and funds.
Kehitysvammaisten Palvelusäätiö, Finland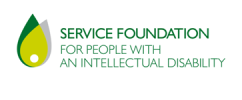 Service Foundation for Persons with Intellectual Disabilities is a national developer of services, which provides support for persons with intellectual disabilities as well as their families. The purpose of the Service Foundation is to find and develop new ways to ease the everyday life and improve the quality of living of persons with an intellectual disability and their families. The objective is to create models of human, functioning and good quality services.
inproof, Belgium

inproof – international project office – assists organisations in implementing European projects efficiently and effectively via tailored and straightforward advice, tools, training and coaching, with a focus on the social profit sector and schools.
We write project drafts for organisations who do not have the time to find out all details & requirements of EU Calls for Proposals. We also take care of copywriting for your website, in English or Dutch.
For schools, inproof develops real-life case studies for pupils, containing competencies which teachers wish to test or evaluate within their target group, e.g. as part of the course project or office management.